The Santa Clause - (1994) - Netflix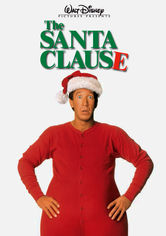 Comedia
The snow hits the fan when an advertising executive accidentally kills Santa and suddenly finds himself saddled with jolly old Saint Nick's job.
Director:

John Pasquin

Reparto:

Jayne Eastwood

,

Peter Boyle

,

Paige Tamada

,

Mary Gross

,

David Krumholtz

,

Eric Lloyd

,

Wendy Crewson

,

Judge Reinhold

,

Tim Allen

Calificación de Netflix:

3.5/5
Puntuación de Rotten Tomatoes:
0/100
Países en los que está disponible:

¿No está disponible en tu región? ¡Abre una cuenta en ExpressVPN para desbloquear Netflix!

Disponible desde:
06 Mar 2015
Títulos similares:

Synopsis
Divorcee Scott Calvin is disgusted to learn that his ex and her husband have tried - and failed - to break it easy to their 6-year-old son Charlie that Santa isn't real. On Christmas Eve, Scott reads The Night Before Christmas... then receives an unexpected visitor on his roof. When he's startled by Scott's calling out and falls, the Santa impersonator disappears, leaving only an 8-reindeer sleigh and a suit with instructions to put it on if he's involved in an accident. Scott does, and is transported around the town dropping gifts through chimneys until he's taken to the North Pole and informed by a group who claim they're elves that he is now Santa. Charlie is proud of his dad's new job, though Scott's convinced it's a dream. Until his hair turns white, his beard refuses to stay shaved, he gains weight inexplicably, even for his sudden love of junk food... Now he's accepted it, there's just one problem: how to keep it secret from his disbelieving family?
Otros títulos que se están viendo en este momento