India - (2016) - Netflix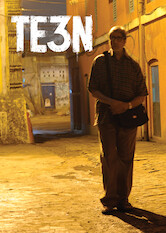 Cómo desbloquear todas las películas y programas de televisión en Netflix
2h8m -
Drama
Still desperate to find his granddaughter nearly a decade after her kidnapping, a devoted grandfather chases a dangerous new lead.
Director:

Paul Harather

,

Ribhu Dasgupta

Reparto:

Padmavati Rao

,

Mukesh Chhabra

,

Nawazuddin Siddiqui

,

Suneel Sinha

,

Amitabh Bachchan

,

Prakash Belawadi

,

Vidya Balan

,

Sabyasachi Chakraborty

,

Tota Roy Chowdhury

,

Josef Hader

,

Alfred Dorfer

,

Maria Hofstatter

,

Roger Murbach

Calificación de Netflix:

7.9/5
Puntuación de Rotten Tomatoes:
NA
Países en los que está disponible:

¿No está disponible donde vives? Aprende a desbloquear Netflix y mira este título.

Disponible desde:
2020-11-19
Tráiler:
Títulos similares:

Synopsis
Heinzi Boesel and Kurt Fellner are two Austrian health inspectors forced to work together, traveling through Austria. Over time a beautiful friendship evolves between the odd couple who couldn't stand each other initially; a friendship that even overcomes the boundaries of great tragedy.
Otros títulos que se están viendo en este momento