Elena - (2012) - Netflix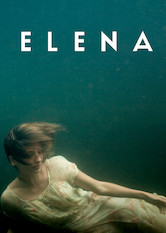 1h21m -
Documentales
In this documentary, the director remembers a sister who left behind her life under Brazil's dictatorship and moved to New York with dreams of acting.
Director:

Petra Costa

Reparto:

Li An

,

Elena Andrade

,

Petra Costa

Calificación de Netflix:

7.8/5
Puntuación de Rotten Tomatoes:
0/100
Países en los que está disponible:

¿No está disponible donde vives? Aprende a desbloquear Netflix y mira este título.

Disponible desde:
2019-09-01
Tráiler:
Títulos similares:

Synopsis
Elena, a young Brazilian woman, travels to New York with the same dream as her mother, to become a movie actress. She leaves behind her childhood spent in hiding during the years of the military dictatorship. She also leaves Petra, her seven year old sister. Two decades later, Petra also becomes an actress and goes to New York in search of Elena. She only has a few clues about her: home movies, newspaper clippings, a diary and letters. At any moment Petra hopes to find Elena walking in the streets in a silk blouse. Gradually, the features of the two sisters are confused; we no longer know one from the other. When Petra finally finds Elena in an unexpected place, she has to learn to let her go.
Otros títulos que se están viendo en este momento